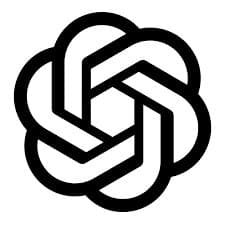 Benefits & Compliance Manager
Open AI
San Francisco, California, United States — Human Resources
Employment Type: Full-time
Experience Level: Senior-level
Location: San Francisco, California, United States — Human Resources
Job Description:
About the team
OpenAI's People team aims to hire, engage, and retain world-class talent who will safely build and deploy universally beneficial Artificial General Intelligence (AGI). The HR team is an important subset of the People team and supports a complex, growing employee group of scientists, engineers, and business professionals. The team contains expertise across employee relations, immigration, compensation and benefits, learning and development, project management, and more.
About the role
We are seeking an experienced, thoughtful, and caring Benefits & Compliance Manager to build world-class, human-centric programs. In this role, you will create a supportive and inclusive environment that caters to the diverse needs of our talented team whilst balancing the requirements of our legal obligations.
As the architect of these programs, you will design comprehensive, easy-to-understand, and engaging benefits initiatives, prioritizing our employees' well-being to drive meaningful outcomes that foster a resilient organizational culture. You will offer empathetic support to employees, nurture productive relationships with our vendors and brokers, and diligently audit and utilize data to enhance our employees' lives. Collaborating with our Legal team, you will create and manage compliance programs that inspire trust and foster a sense of belonging.
As our Benefits & Compliance Manager, you will not only be an expert in your field but also serve as a source of support and a trusted resource for our employees, actively contributing to a rewarding professional journey. If you are passionate about nurturing diverse talent and fostering a fair, inclusive work environment, your expertise will play a vital role in achieving our mission.
This role is based in our San Francisco HQ. We offer relocation support to new employees.
We're looking for someone with:
Love of learning
Intense curiosity
Healthy ambition
Deep data design knowledge
Design thinking and problem-solving
Clarity, approachability, and precision in communication
Knowledge and experience with International and US benefits and compliance
We think you'll thrive in this role if you:
Enjoy solving challenging problems. When there isn't a clear solution, you take the time to understand the root complexities of a problem and work to find a holistic solution.
Create innovative solutions. You understand the value of innovation and use it to great effect, where needed and when appropriate.
Care about the human. Everything we do is in service to making OpenAI a great place to work for our colleagues. When we need to make decisions, we start with the human impact and prioritize making that impact and experience as wonderful as possible.
Care about details. The key to success in this role is a love of details. From spreadsheet accuracy to careful craftsmanship in policy, the small parts – even the parts no one else sees – matter.
Want to make something really great. The bar is high, but so too, is the opportunity.
P.S. Hi, it's me, the hiring manager for this role.
I'd love to learn more about why this role excites you and why you feel there is a fit between your experience and this role, so please write a summary in your application using the Additional Information field or by submitting a cover letter. An interesting question to consider alongside that: As modern technology and artificial intelligence are increasingly able to do aspects of HR work, what do you believe is the future of the HR function?
---
About OpenAI
OpenAI is an AI research and deployment company dedicated to ensuring that general-purpose artificial intelligence benefits all of humanity. We push the boundaries of the capabilities of AI systems and seek to safely deploy them to the world through our products. AI is an extremely powerful tool that must be created with safety and human needs at its core, and to achieve our mission, we must encompass and value the many different perspectives, voices, and experiences that form the full spectrum of humanity.
At OpenAI, we believe artificial intelligence has the potential to help people solve immense global challenges, and we want the upside of AI to be widely shared. Join us in shaping the future of technology.
Compensation, Benefits and Perks
The annual salary for this role is $230,000. Total compensation also includes generous equity and benefits.
Medical, dental, and vision insurance for you and your family

Mental health and wellness support

401(k) plan with 4% matching

Unlimited time off and 18+ company holidays per year

Paid parental leave (20 weeks) and family-planning support

Annual learning & development stipend ($1,500 per year)
We are an equal opportunity employer and do not discriminate on the basis of race, religion, national origin, gender, sexual orientation, age, veteran status, disability or any other legally protected status. Pursuant to the San Francisco Fair Chance Ordinance, we will consider qualified applicants with arrest and conviction records.
We are committed to providing reasonable accommodations to applicants with disabilities, and requests can be made via this link.