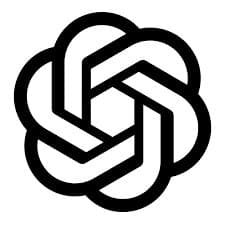 Engineering Manager — ChatGPT Infrastructure
Open AI
San Francisco, California, United States — Applied AI Engineering
Salary: 300000 - 500000 USD / year
Employment Type: Full-time
Experience Level: Senior-level
Location: San Francisco, California, United States — Applied AI Engineering
Skills:
AI Research
Deployment
Engineering Leadership
Tags:
Software Infrastructure
Team Management
Scalability
Job Description:
About the Team
The ChatGPT team works across research, engineering, product, and design to bring OpenAI's technology to the world.We seek to learn from deployment and distribute the benefits of AI, while ensuring that this powerful tool is used responsibly and safely. Safety is more important to us than unfettered growth.
About the Role
We are looking for an experienced engineering leader to help build and lead the ChatGPT infrastructure team. In this role, you'll build and coach an inclusive, high-performing engineering team responsible for evolving our infrastructure through the next several orders of magnitude of scale.
You'll work closely with colleagues on your team and beyond in order to ensure scalability and reliability for ChatGPT, to accelerate developer productivity, and to build robust tooling and infrastructure that enables seamless collaboration between our research and product teams.
Our team runs fairly small, flat, and experienced. While hiring is an important tool for this role, OpenAI's hiring philosophy is to stay as small as possible, for as long as possible, with talent density as high as possible. Impact here is not measured by the size of one's team.
In this role, you will:
Hire and manage a high-performing infrastructure engineering team responsible for scale and reliability, developer productivity, and the technical interface between research teams and production

Coach and nurture engineers to accelerate their growth and multiply their impact

Ensure ChatGPT can scale reliably to the next several orders of magnitude

Accelerate developer productivity

Make it seamless to bring new research breakthroughs to production, and to deliver insights from production back to research

Create a diverse and inclusive culture that makes all feel welcome while enabling radical candor and the challenging of group think

Ensure projects are on track, your team is utilized effectively, and core engineering needs are continuously addressed
You might thrive in this role if you:
Have at least 5 years of experience as an individual contributor and another 5 years of experience in a management role, including significant experience building and evolving software infrastructure through rapid growth and massive scale

Care deeply about diversity, equity, and inclusion, and have a track record of building inclusive teams

Have a strong track record of coaching engineers to achieve their peak potential

Have a voracious and intrinsic desire to learn and fill in missing skills—and an equally strong talent for sharing learnings clearly and concisely with others

Are comfortable with ambiguity and rapidly changing conditions. You view changes as an opportunity to add structure and order when necessary

Take pride in building and operating scalable, reliable, secure infrastructure
This role is exclusively based in our San Francisco HQ. We offer relocation assistance to new employees.
About OpenAI
OpenAI is an AI research and deployment company dedicated to ensuring that general-purpose artificial intelligence benefits all of humanity. We push the boundaries of the capabilities of AI systems and seek to safely deploy them to the world through our products. AI is an extremely powerful tool that must be created with safety and human needs at its core, and to achieve our mission, we must encompass and value the many different perspectives, voices, and experiences that form the full spectrum of humanity.
At OpenAI, we believe artificial intelligence has the potential to help people solve immense global challenges, and we want the upside of AI to be widely shared. Join us in shaping the future of technology.
Compensation, Benefits and Perks
The annual salary range for this role is $300,000 – $500,000. Total compensation also includes generous equity and benefits.
Medical, dental, and vision insurance for you and your family

Mental health and wellness support

401(k) plan with 4% matching

Unlimited time off and 18+ company holidays per year

Paid parental leave (20 weeks) and family-planning support

Annual learning & development stipend ($1,500 per year)
We are an equal opportunity employer and do not discriminate on the basis of race, religion, national origin, gender, sexual orientation, age, veteran status, disability or any other legally protected status. Pursuant to the San Francisco Fair Chance Ordinance, we will consider qualified applicants with arrest and conviction records.
We are committed to providing reasonable accommodations to applicants with disabilities, and requests can be made via this link.