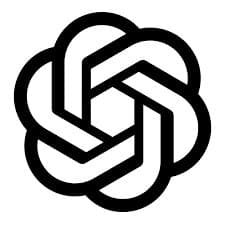 Research Scientist/Software Engineer in Systems
Open AI
San Francisco, California, United States — Scaling
Salary: 200000 - 370000 USD / year
Employment Type: Full-time
Experience Level: Mid-level
Location: San Francisco, California, United States — Scaling
Skills:
AI Research
ML Code
Large-scale AI Models
Tags:
Systems Engineering
Performance Modeling
Systems Research
Job Description:
About the Team
OpenAI's Scaling team operates at the far edge of all available innovations in AI — doing the engineering and research required to harness custom-built hyperscale supercomputers, the latest algorithmic improvements, and massive datasets to train AI models of unprecedented capability.
We build our own model training software stack, solving problems at all layers of the stack including iteration speed, observability, compute efficiency, correctness, and fault detection and recovery.
The models we train are key ingredients to the AI research progress at OpenAI and the field as a whole, and we continually incorporate learnings from our entire research org into our training platform.
About the Role
As a Researcher or Software Engineer in Systems and Scaling, you will work at the intersection of hardware and software, co-designing systems and ML code that aim to deliver near-optimal performance for training large-scale AI models. Our team moves at a fast pace and provides individuals with a high degree of autonomy and a strong ability to affect change.

An ideal candidate would have:
Experience and passion for building systems from the ground up.

Experience in tackling novel systems problems.

A Deep understanding of performance and comfort with theoretical performance modeling.
Breadth across a few areas of systems research (operating systems, networking, distributed systems, architecture, programming languages) and deep expertise in one.
Excellent communication skills. You can explain your work's intricacies to a non-technical audience if need be.
---
About OpenAI
OpenAI is an AI research and deployment company dedicated to ensuring that general-purpose artificial intelligence benefits all of humanity. We push the boundaries of the capabilities of AI systems and seek to safely deploy them to the world through our products. AI is an extremely powerful tool that must be created with safety and human needs at its core, and to achieve our mission, we must encompass and value the many different perspectives, voices, and experiences that form the full spectrum of humanity.

At OpenAI, we believe artificial intelligence has the potential to help people solve immense global challenges, and we want the upside of AI to be widely shared. Join us in shaping the future of technology.
Compensation, Benefits and Perks
The annual salary range for this role is $200,000 – $370,000. Total compensation also includes generous equity and benefits.
Medical, dental, and vision insurance for you and your family

Mental health and wellness support

401(k) plan with 4% matching

Unlimited time off and 18+ company holidays per year

Paid parental leave (20 weeks) and family-planning support

Annual learning & development stipend ($1,500 per year)
We are an equal opportunity employer and do not discriminate on the basis of race, religion, national origin, gender, sexual orientation, age, veteran status, disability or any other legally protected status. Pursuant to the San Francisco Fair Chance Ordinance, we will consider qualified applicants with arrest and conviction records.
We are committed to providing reasonable accommodations to applicants with disabilities, and requests can be made via this link.