Homeworkify: Unblur Chegg Answers, Features and Alternatives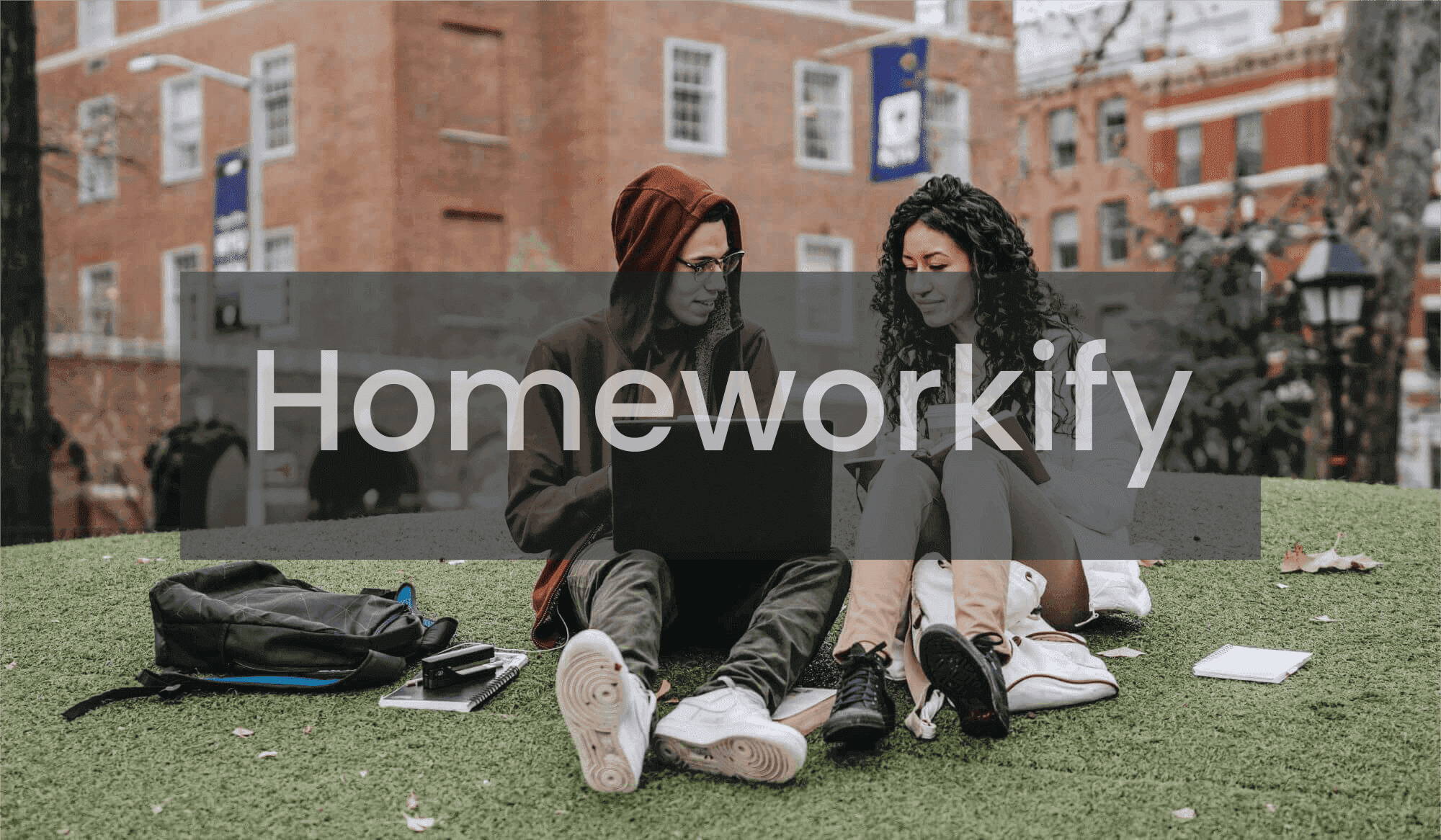 Are you tired of struggling with your homework? Look no further! Homeworkify is here to revolutionize the way you study. This AI-powered platform is explicitly designed to assist students like you with homework and studying needs.
With Homeworkify, you can access many features and resources to enhance your learning experience with AI technology. Whether solving complex math problems or science, Homeworkify has your back.
What is Homeworkify?
Homeworkify is an innovative educational platform powered by artificial intelligence designed to facilitate and personalize students' academic experiences. Its goal is to assist students with their Biology, Engineering, Business and Maths homework problems.
One standout feature of Homeworkify is its ability to provide instant solutions for homework problems. By entering a direct link to questions, students can receive answers promptly. The platform also has a Q&A search engine where students can find step-by-step solutions to problems similar to their queries. Other features include the ability to unblur answers, unlock complete answers, and unlock document links, all for free.
Tired of sifting through hundreds of pages for your homework? Use PDFPeer to transform your study materials into AI and make homework effortless!
Homeworkify AI Features and Benefits for Students
Homeworkify is an AI-powered educational platform that provides comprehensive study materials and interactive tools like a homework solver for various subjects. It features a user-friendly interface and unique functionalities such as unblurring answers, unlocking document links, and revealing hidden content to enhance learning experiences.
Instant Solutions: Get quick answers to your homework questions with the Homeworkify app.

Study Guides: Access comprehensive study materials that cover a wide range of subjects.

Personalized Recommendations: Receive tailored suggestions based on your academic needs.

Time-Saving: With instant solutions and study guides at your fingertips, complete your homework assignments more efficiently.

Improved Understanding: Gain a more profound understanding of complex topics through the detailed explanations provided by Homeworkify.

Academic Performance Boost: Utilize Homeworkify's resources to enhance your learning and achieve better grades.

Seamless Studying: Whether you prefer working on a laptop, tablet, or smartphone, Homeworkify offers a user-friendly experience on all platforms.

Unblur Answers: Allows users to remove blur from answers and reveal hidden text, unlocking the full content for an improved understanding.
How does Homeworkify work?
You can enter the direct link of the question to the Homeworkify search bar and receive the answer in seconds.
See how does Homeworkify work in 5 easy steps?
Step 1: Search for the question on websites like chegg.com. For example: find the square root.
Step 2: Open the question you would like to have the answer for and copy the URL.
Step 3: Go to homeworkify.eu (formerly homeworkify.net), paste the URL in the search bar, and click the "Search" button.
Step 4: Enter your email address and solve the captcha. (It does not work with temporary emails).
Step 5: Go to your inbox and open the answer link sent by Homeworkify, and it reveals the answer to your question. It is simple as that!
Check out the step-by-step video guide about how does Homeworkify work?
Exploring Homeworkify Alternatives
There are many other websites or apps like Homeworkify available in the market. But when it comes to the choice, factors like cost, reliability and trustworthiness are the key points.
Exploring Homeworkify alternatives and comparing them based on features, pricing, subject coverage, and other factors that matter most to you as a student helps you make an informed decision.
Chegg
Chegg is another Homeworkify alternative for interactive learning and academic success. Chegg answers Biology, Science, Engineering, Maths and Business questions. This platform has a variety of textbook solutions, so it may become an excellent tool for any homework help.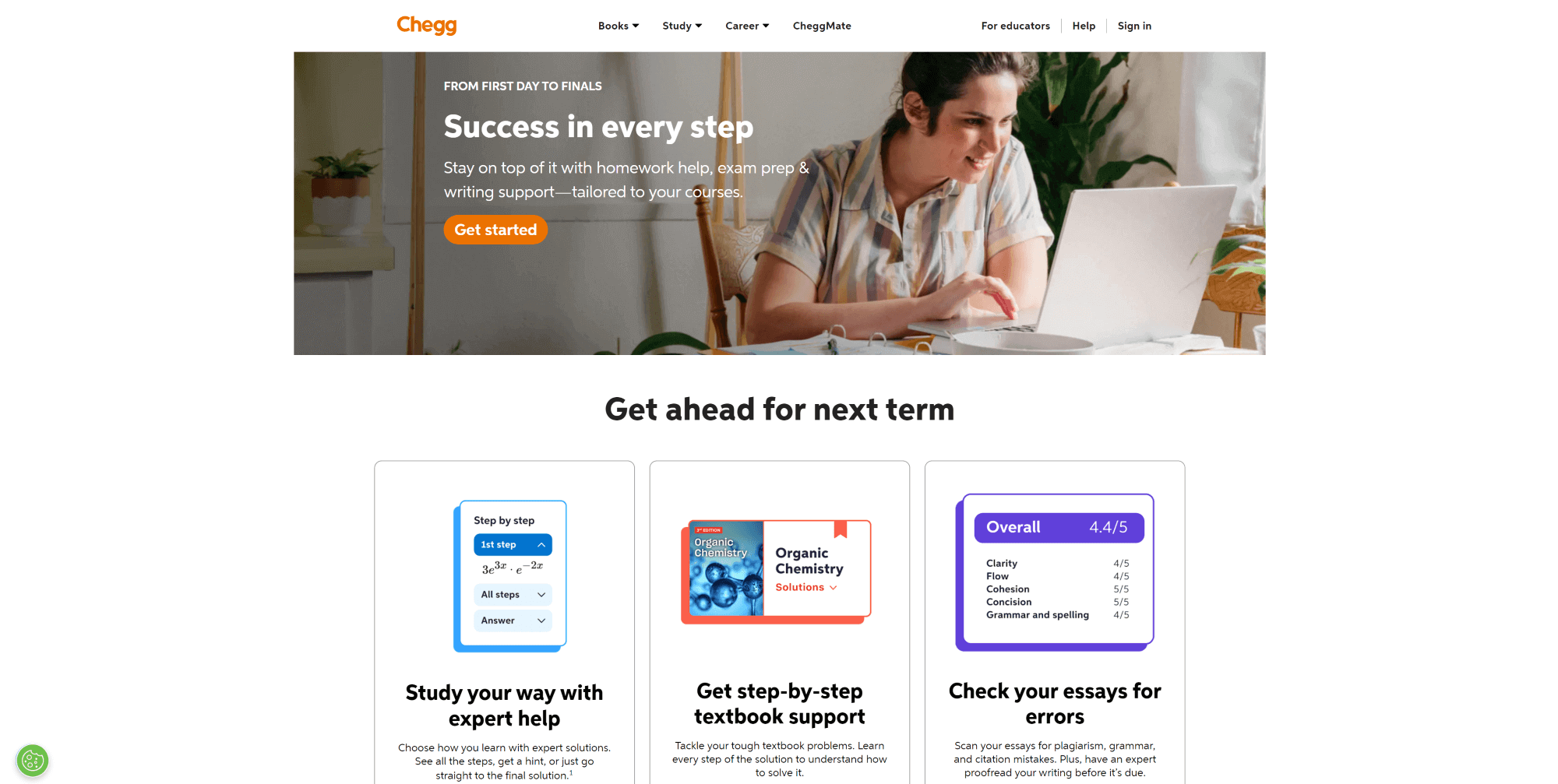 Chegg Study: This service provides step-by-step solutions to problems in over 9,000 textbooks. It also offers expert Q&A where students can ask any questions to get answers from experts.

Chegg Writing: This tool helps students with their writing, assisting with grammar, plagiarism, and citation issues.

Chegg Tutors: This service connects students with tutors in various subjects. The tutoring is done online, allowing students to get help whenever needed.

Chegg Math Solver: This tool helps students solve math problems and understand the solutions.

Textbook Rental and Sales: Chegg offers a platform for students to rent or buy new and used textbooks at a discounted price.

Chegg Mate: CheggMate is powered by GPT-4 as a subject matter expert to learn faster and more efficiently.
Chegg Pricing:
Chegg offers various plans starting from $14.95. Further, you can purchase premium plans from the Chegg website. But if you need to find an answer to your fundamental homework question, Chegg study pack options are better.
Chegg is the time saver and provides various levels of support options. You can also get support from Chegg Reddit communities for homework questions.
Homeworkify App by Mathlab
Another great Homeworkify alternative is the Homeworkify app for mobiles by Mathlab. It's an Android AI Homework App that can solve your academic problems by scanning the questions. Here are some features of this great time-saving homework helper.
Interactive Learning: AI-powered system that provides questions and marks your answers.

Detailed Feedback: The AI teacher provides comprehensive feedback to help improve your writing skills.

Test & Exam Prep: Ideal tool for preparing for language proficiency tests like IELTS, GRE, PTE, and TOEFL.

All Subjects: Provides questions and feedback across a wide range of subjects.

AI-Powered: Sophisticated AI that learns from your answers and provides personalized feedback.

Step-by-Step Guide: The AI provides a step-by-step guide through problems, writes formulas, and remembers the conversation history.

Essay Assistant: Guides you through essay writing, from brainstorming to proofreading.

Study Planner: This allows you to create a personalized study schedule, set goals, plan study sessions, and track progress.

Live Tutoring: With Homeworkify Premium, you can connect with expert AI tutors for live one-on-one tutoring sessions.
Homeworkify App by Mathlab Pricing:
Mathlab's Homeworkify Android app has a free plan to use for basic solutions and with some limitations. But they have in-app purchase plans starting from $3.99 if you want enhanced support. It's a nominal cost in comparison to some other homework helper websites.
However, this app seems new and has yet to be reviewed, so try it yourself.
Note: The Homeworkify Android app and the website mentioned above are different. To avoid confusion with this app, this is another Homeworkify alternative with the same name.
Conclusion:
Homeworkify has proven to be a homework solver for students seeking academic assistance. With its impressive features and benefits, Homeworkify offers a comprehensive solution to enhance learning experiences. Providing an interactive platform facilitates effective studying and preparation for tests and exams.
If you're looking for a reliable academic tool that enhances your learning journey while offering additional benefits like unlocking Chegg, look no further than Homeworkify. Please take advantage of this powerful resource today and witness its positive impact on your academic success!
FAQs:
Can I use Homeworkify for subjects other than math?
Absolutely! While initially focused on math homework help, Homeworkify has expanded its offerings to cover various subjects such as biology, engineering and more.
Is Homeworkify free to use?
Yes! Homeworkify is a free tool to use. It can help you to get answers to online questions by pasting the question URL to Homeworkify.eu search bar.
Can Homeworkify assist with exam preparation?
Yes, Homeworkify is designed to help students excel in tests and exams. It provides study materials, practice questions, and other resources tailored to specific exams.
How does Homeworkify compare to other AI tools in terms of user experience?
Homeworkify stands out for its user-friendly interface and interactive features. Unlike some AI platforms, it prioritizes creating an engaging learning environment for students.
Is Homeworkify suitable for all grade levels?
Yes! Whether you're in middle school or pursuing higher education, Homeworkify caters to students across various grade levels. Its resources are adaptable and comprehensive.
How to get free answers on Chegg?
If you want an answer on Chegg or unblur Chegg answers, best subscribe with a free trial. Alternatively, copy Chegg's answer URL and paste it to a Homeworkify website to unblur the answer.
How can Homeworkify mobile app can help with homework?
Homeworkify mobile app by Mathlab can help you to scan questions with a mobile camera and provide answers with the help of AI technology. But worth to note that the Homeworkify website and Android app are different services.
What are the reviews for Homeworkify?
Homeworkify.eu (formerly homeworkify.net) has 4.9-star reviews out of 5 on their website left by users. But we need help finding reviews on reliable external sources for this great AI homework assistant.
Check out the 5 Best AI Homework Tools for students.
Homeworkify
Homeworkify Mobile App
Homework AI Tools
Unblur Chegg Answers
Homeworkify Review
Homeworkify Alternatives
Rishit Patel
Fri Jul 21 2023