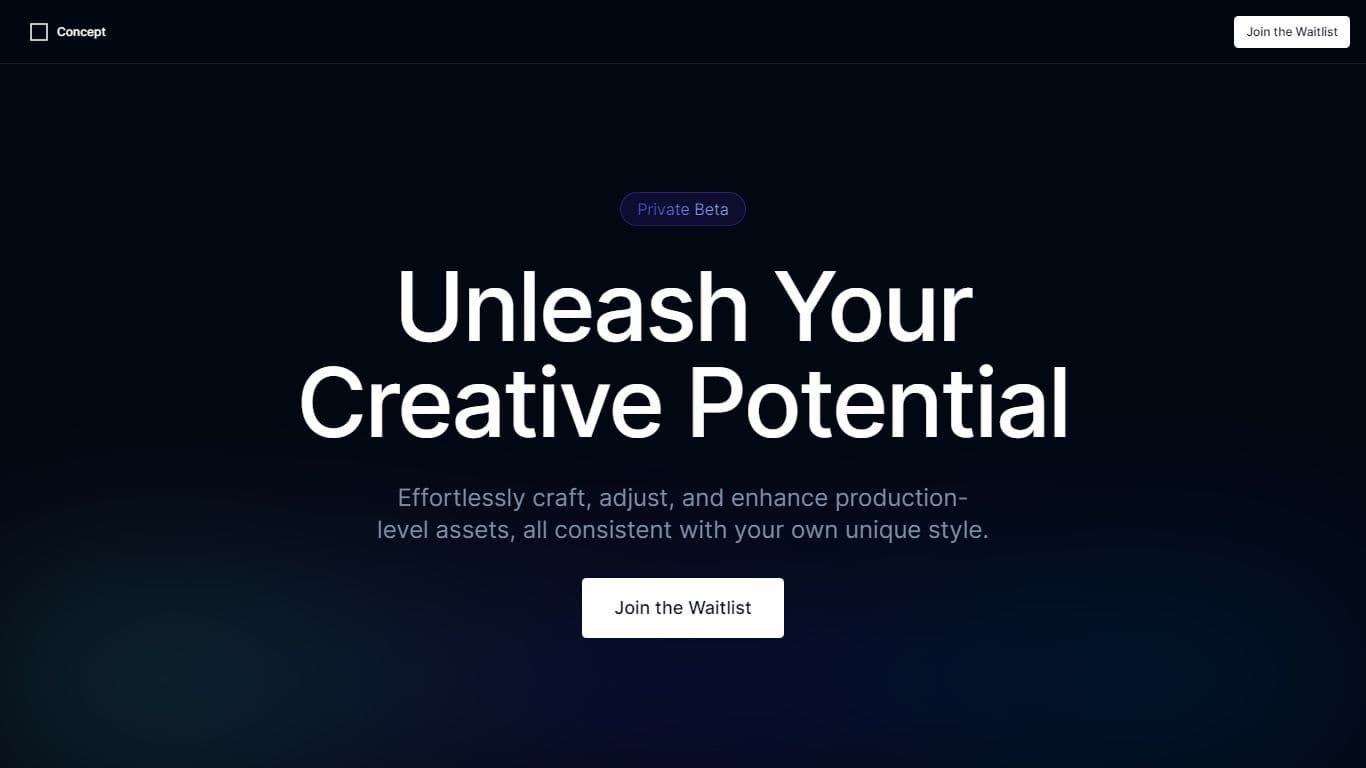 Concept Studio is an Al-powered creative tool that enables users to unlock their creativity and craft their ideas into reality. It uses an advanced image generation technology to help users shape their ideas using artificial intelligence. This innovative tool allows users to explore the full potential of their creativity and create projects with greater precision and detail. It is currently in private beta and requires users to agree to the terms and privacy policies before getting started. With Concept Studio, users can take their imagination to new heights, transforming their ideas into stunning visual projects with the help of Al.
Tags:
Al-powered
creative tool
advanced image generation technology
artificial intelligence
private beta
terms and privacy policies.
Tech used:
Next.js
Node.js
React
Vercel
Top Alternative Tools to Concept