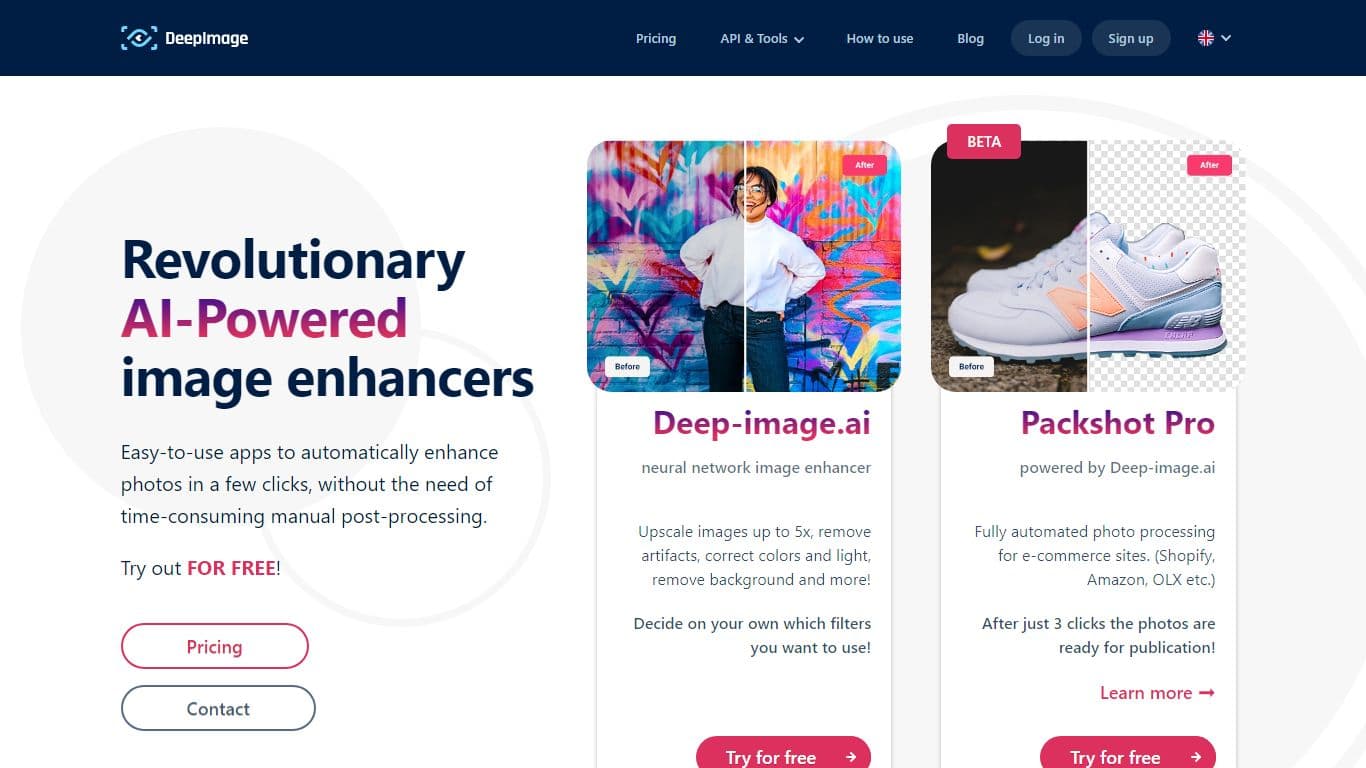 Revolutionary AI-Powered image enhancers Easy-to-use apps to automatically enhance photos in a few clicks, without the need of time-consuming manual post-processing.
Better quality for your Digital Arts Upscale your art to explore new opportunities. Use dedicated filters to match your style and have the ability to print your art on virtually any format.
Perfect solution for Real-estate Restore white balance from challenging lightning conditions. Get always perfect HDR results showing every detail of the property. Remember: quality sales!
eCommerce game-changer Increase quality of pictures to attract the attention of your customers and stay ahead of your competition. Deep Image can serve as the best e-commerce photo enhancer. Improve your conversion rate.
Achieve premium print quality Increase image resolution of your illustrations, photos or a posters to achieve great printing results. Restore compressed image files from your Google Photos.
Top Features:
Upscale with AI
Noise reduction
Sharpen
Light & Color Correction
Background removal
FAQs:
1) What formats work best?
Currently PNG and JPG formats give the best results.
2) How long does it take to process one image?
Depending on the resolution, between 1-30 seconds.
3) How can I delete an uploaded image?
Images are deleted automatically 24 hours after their upload for free plan. While users with paid plans have this time extended according to their plan.
4) What does Deep-Image do?
It can upscale a photo, image, frame or picture (from low resolution up to 4k), remove JPG artifacts, remove unwanted noise and even sharpen your blurry photos.
Tags:
AI-powered
image enhancers
apps
filters
white balance
HDR
image resolution
compressed files
Google Photos
photo enhancer.
Top Alternative Tools to DeepImage