Oxolo AI: One-Click Product Marketing Video Creator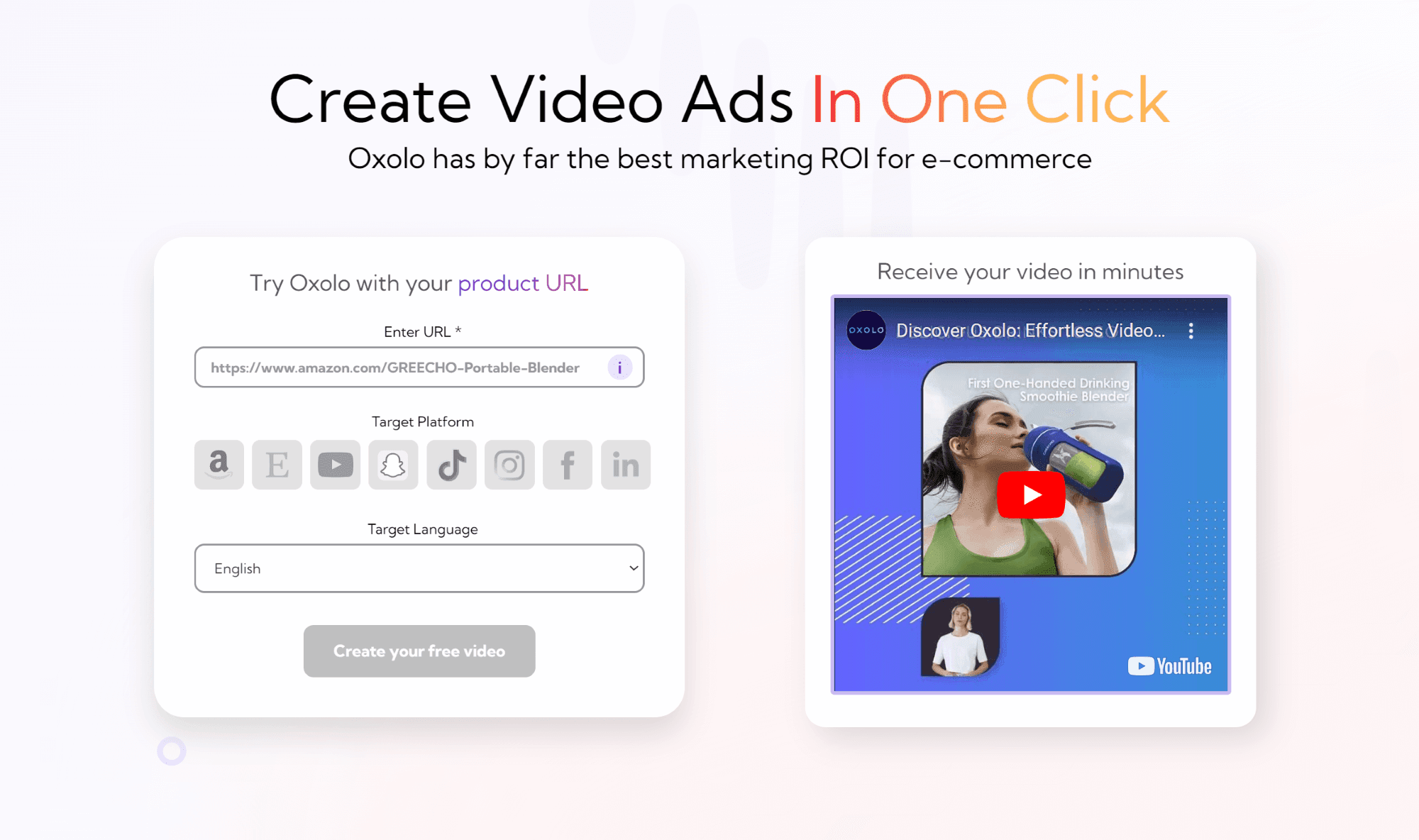 Are you ready to change your video content marketing game? Look no further than Oxolo AI. Cutting-edge artificial intelligence technology is transforming the way companies create product videos. Say goodbye to hours spent on video production and hello to advanced video generation.
Oxolo is here to boost your video marketing strategies, giving your brand the upper hand in the ever-competitive and rapidly changing market. Consider the limitless possibilities when you can effortlessly craft videos that captivate your audience and boost sales. The results are undeniable and remarkable, so isn't it time to seize control of your marketing initiatives with this innovative platform?
What is Oxolo?
Oxolo is an AI-powered video generation tool that creates engaging product videos in minutes for high ROI. It's easy to use for upscaling your video marketing game with one-click video ad creation.
By inputting your product URL and choosing your desired platform and language from a comprehensive list, you can craft videos that connect with your audience and truly speak to them. Whether it's German, English, Chinese, or even Zulu, Oxolo has got you covered. This video generator greatly helps to change your video marketing strategies for high ROI.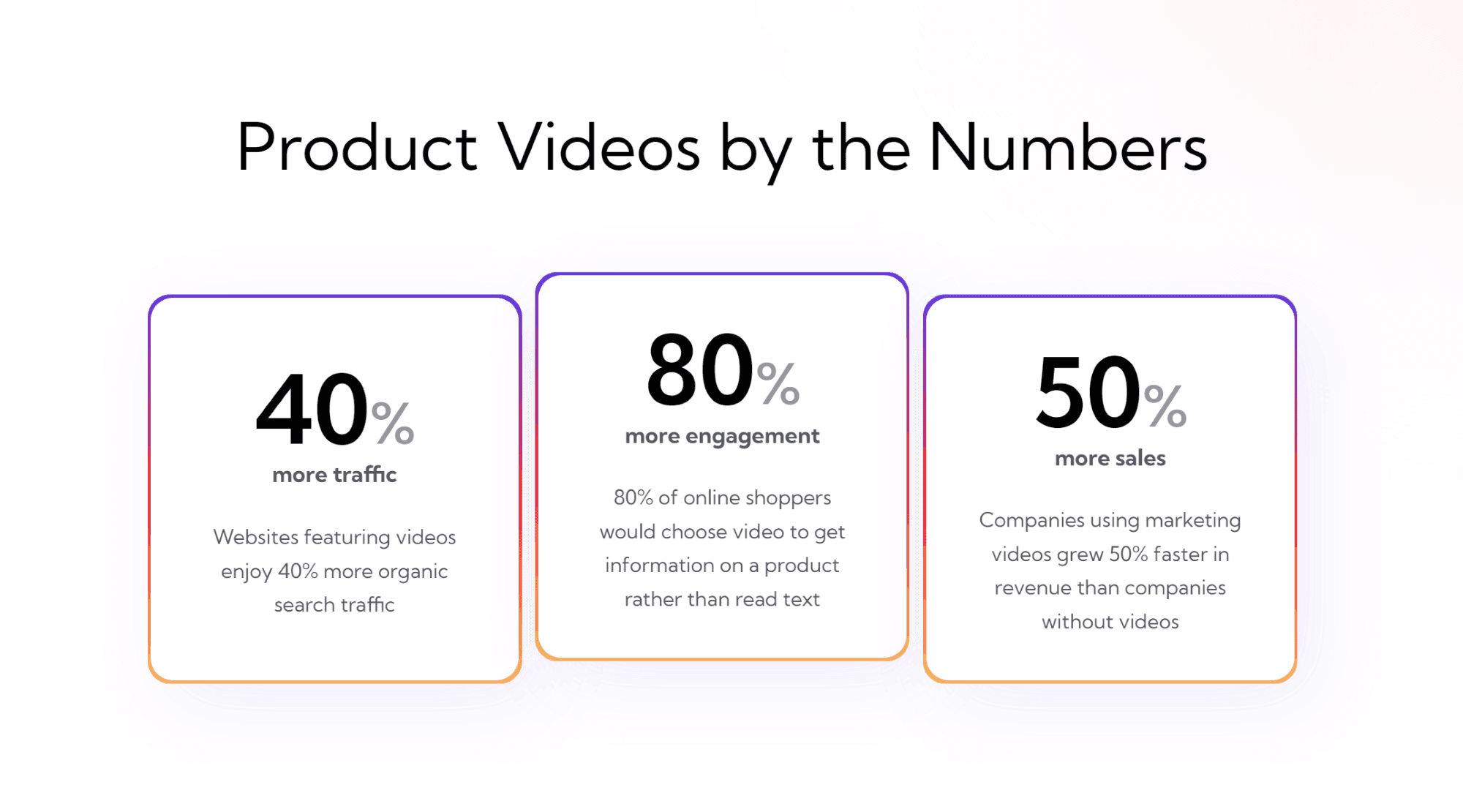 Key Features of Oxolo AI
Oxolo is more than just an AI-powered video creation tool. It's a revolution in e-commerce video ads with its one-click functionality, customization options, and proven success. It's time to embrace this AI tool and advance your e-commerce business.
Below are the highlights of some great features of the Oxolo AI video generation tool.
One-Click Video Creation: Oxolo's one-click product video creation is one of the best features. You can enter your product URL, choose the language, and it can generate stunning videos in no time. It does support multiple video platforms like TikTok, Instagram, Youtube, and more.

Advanced editing tools: Oxolo offers various editing features to take your videos to the next level. You can create professional-looking videos with text overlays, transitions, and audio enhancements without technical expertise.

Real-time analytics dashboard: Besides its editing features and affordability, this tool provides real-time analytics. With the built-in analytics dashboard, you can track the performance of your videos. Gain insights into viewer engagement, watch time, and other key metrics that help you optimize your content strategy.

User-friendly Editor: Oxolo's simple user interface lets you edit videos script, voice, actors, images, and music to polish it further. Oxolo AI video generation tool does support 40+ languages for scripts, royalty-free music, and stock images for all kinds of videos. Once you are happy, download HD videos and share them on social media platforms.

Affordable pricing plans: Oxolo AI has affordable plans suitable for businesses of all sizes. Whether you're a small startup or a large corporation, there is a pricing option that fits your budget. Say goodbye to hefty video editing costs and hello to cost-effective solutions.
With Oxolo AI's powerful features at an accessible price point and the ability to monitor video performance in real-time, businesses can create engaging videos that resonate with their audience without breaking the bank.
Oxolo AI Pricing
Free Plan: You can get started with Oxolo with free pricing tier with 15 credits and some limitations. It's a great plan if you are starting a business or want to learn more about this great free AI video generator.
Basic Plan: An excellent monthly plan for small e-commerce businesses starting from $29.99. This plan offers 25 credits, 10 actors, and 5 video scenes with other perks.
Business Plan: This plan starts from $199.99 a month for 200 credits, 16 actors, and 10 video scenes. It's a great plan for small to medium businesses.
Enterprise Plan: If you are a big organization and need custom solutions, an enterprise plan is for you. You have to request pricing as per your requirements for this plan.
Oxolo AI uses 5 credits for new video creation and 1 credit for existing video edits. Also, unused credits get rolled over, so it's not a lifetime deal, but it greatly helps small to medium businesses.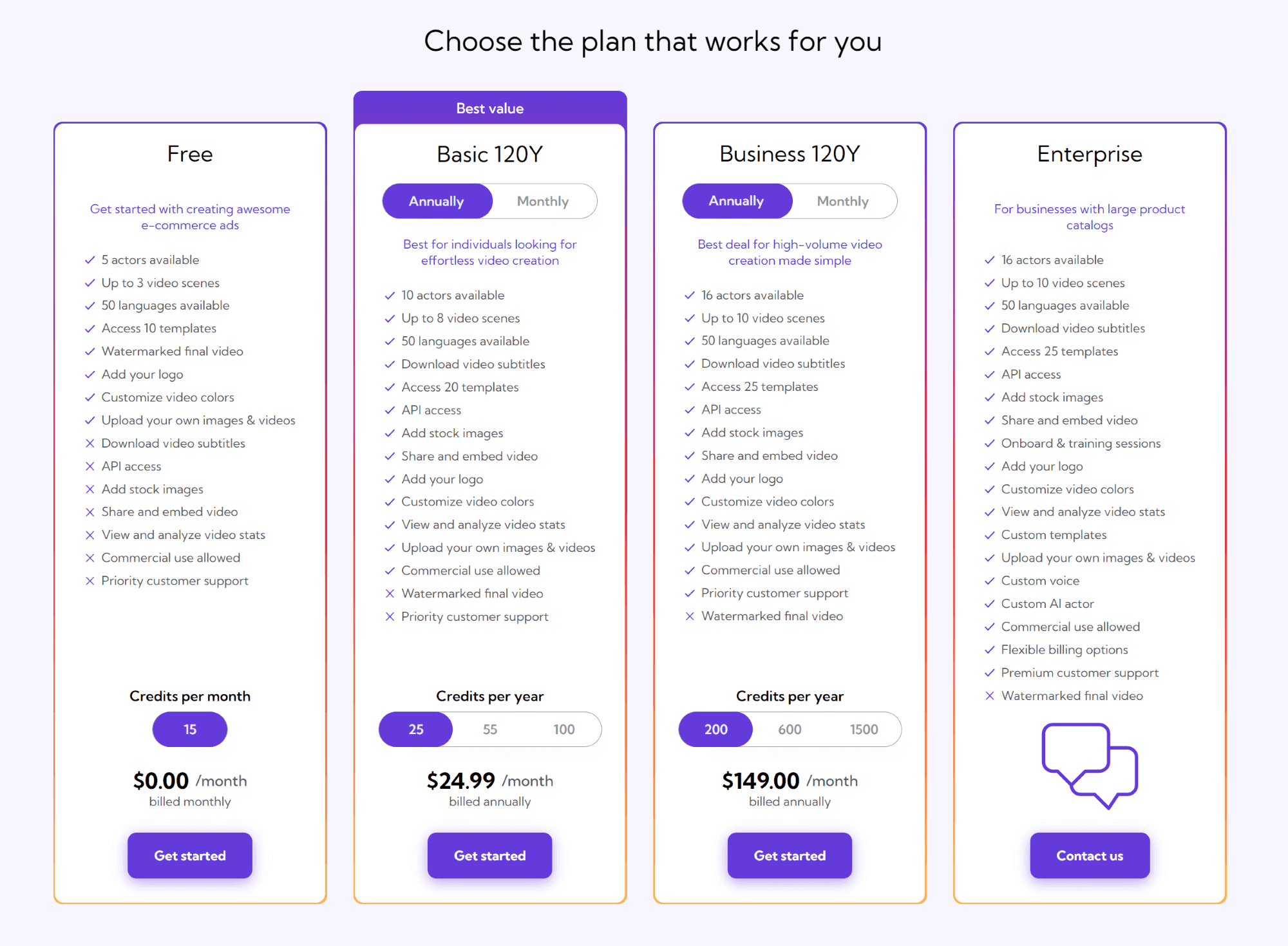 Oxolo AI Benefits
Oxolo AI video generator offers numerous benefits, such as saving time and resources while delivering visually appealing product videos that boost engagement and conversion rates.
It empowers businesses with personalized experiences by creating tailored content for target audiences.
Save Time: With Oxolo, you can enhance your video marketing strategies by creating engaging video ads in minutes. So you can save valuable time and allocate resources for other tasks.

High ROI: Oxolo AI incorporates eye-catching visuals, captivating animations, and compelling storytelling to create stunning product videos that capture the target audience's attention. It increases engagement and conversion rates resulting in high return on investments (ROI).

Leverage Insights: One of the key advantages of Oxolo is its ability to generate personalized product videos based on individual customer preferences. Businesses can deliver customized video content that resonates with their target audience's interests, increasing brand relevance and enhancing customer satisfaction by leveraging data insights.
Conclusion
Oxolo AI is a powerful tool that revolutionizes how product videos are generated. It's advanced capabilities and innovative features offer numerous benefits for businesses looking to create engaging video ads. It can help you add video scripts, voiceovers, music, transitions, and more to generate stunning videos.
Moreover, the key features of Oxolo, its cost-effectiveness and user-friendly interface, make it a valuable solution for businesses of all sizes. Its affordability does not compromise quality or performance, making it a worthwhile investment.
Check out Best AI Marketing Tools You Need to Know for Growth Hack in 2023.
FAQs
Can I use Oxolo for any product?
Yes, Oxolo is designed to accommodate various industries and products. Whether selling physical goods or offering services, you can utilize this AI tool to create engaging product videos.
Does Oxolo offer any analytics or reporting features?
Yes, Oxolo provides analytics and reporting features that allow you to track the performance of your videos. You can gather insights on engagement metrics, view counts, and other relevant data to enhance further video production for marketing.
How to create AI video for free?
Sign up for Oxolo AI's free plan, and you can get 15 credits to help you create some quality product marketing videos.
Oxolo AI Video Ad Creator
AI Video Generator
AI Product Video Creator
Create AI Marketing Videos
Oxolo AI Video Generation Tool
Rishit Patel
Sat Aug 05 2023