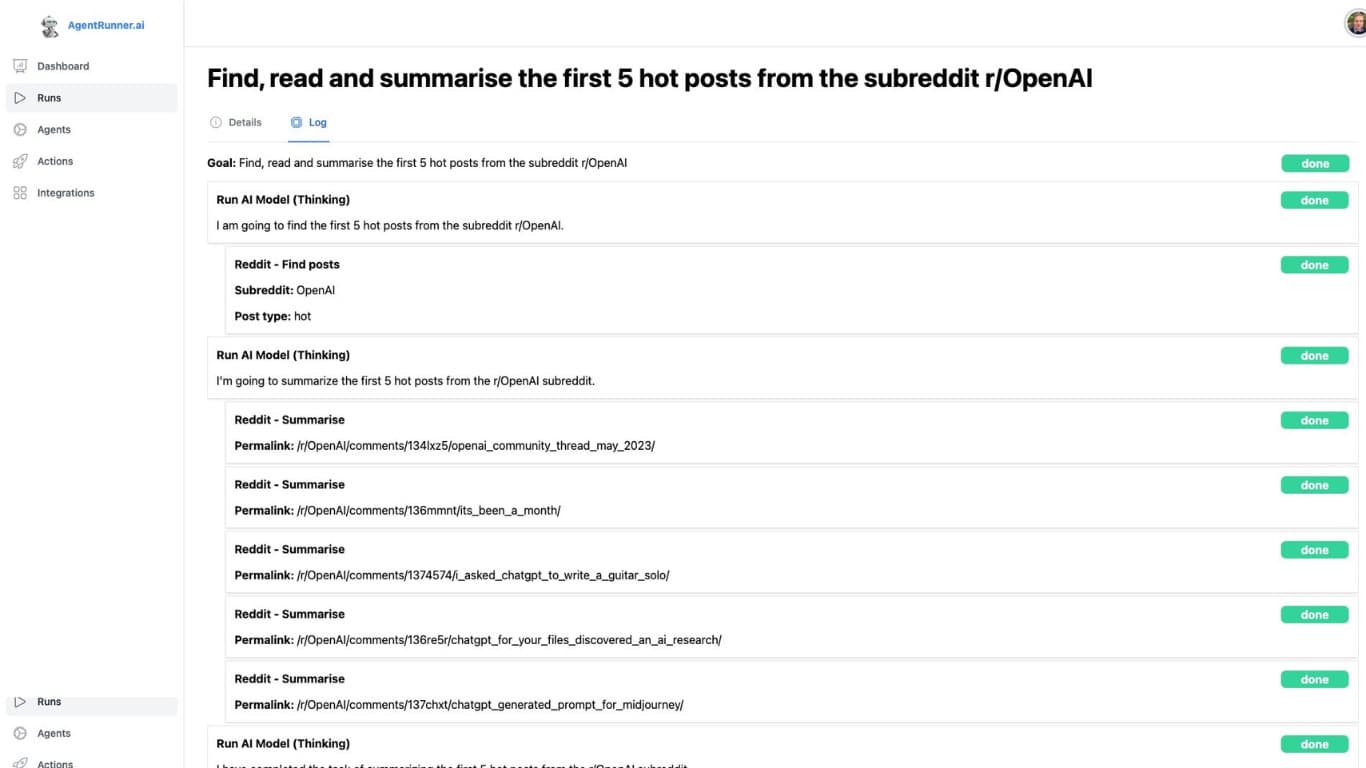 Create autonomous AI agents
Leverage the power of GPT-4 to create and train fully autonomous AI agents.
Set goals, and let your agents decide how to achieve them.
No technical knowledge or programming skills required.
FAQs:
1) What is the difference between AutoGPT and AgentRunner.ai?
Both AgentRunner.ai and AutoGPT chain together thoughts to achieve complex goals.AutoGPT runs in a terminal, and AgentRunner.ai runs in the cloud, making it easier to use for non-technical users.At present, AutoGPT provides more AI actions than AgentRunner.ai. For example, AgentRunner.ai does not yet allow agents to run code.
2) Can agents run code?
For security reasons, we don't yet allow agents to run custom code.
3) How can I get in touch?
If you have any questions or feedback, please email us at hello@agentrunner.ai
Top Alternative Tools to AgentRunner.ai