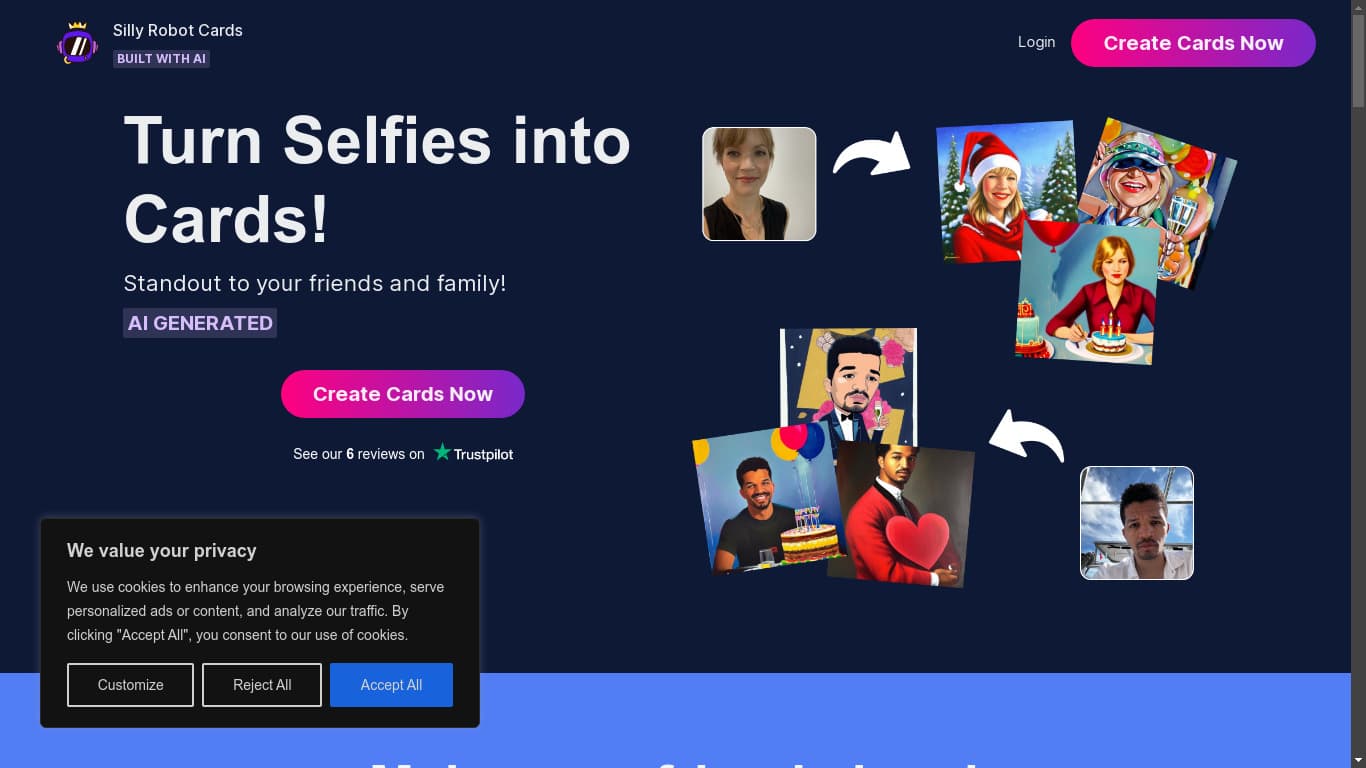 Silly Robot Cards is an AI-powered tool that helps users create personalized greeting cards from their own photos. The tool offers over 80 unique designs generated by AI and uses sustainably sourced paper or wood with water-based inks.
Users can upload 10 or more photos and select their favorite designs to turn into cards. The tool allows users to personalize the inside of the card with their own messages.
The card is printed on 324gsm Mohawk card and is supplied with a paper envelope and a protective biodegradable OPP bag. Users can choose from different shipping options with shipping available both domestically and internationally.
The cost of generating the 80+ unique designs is £4.99 and a single card costs £2.50 to print. All uploaded pictures are deleted within 30 days, and users can print their designs to any address.
Tags:
Selfie to Cards
Image Generation
Tech used:
React
Emotion
Next.js
Chakra UI
Bootstrap
Top Alternative Tools to Silly Robot Cards