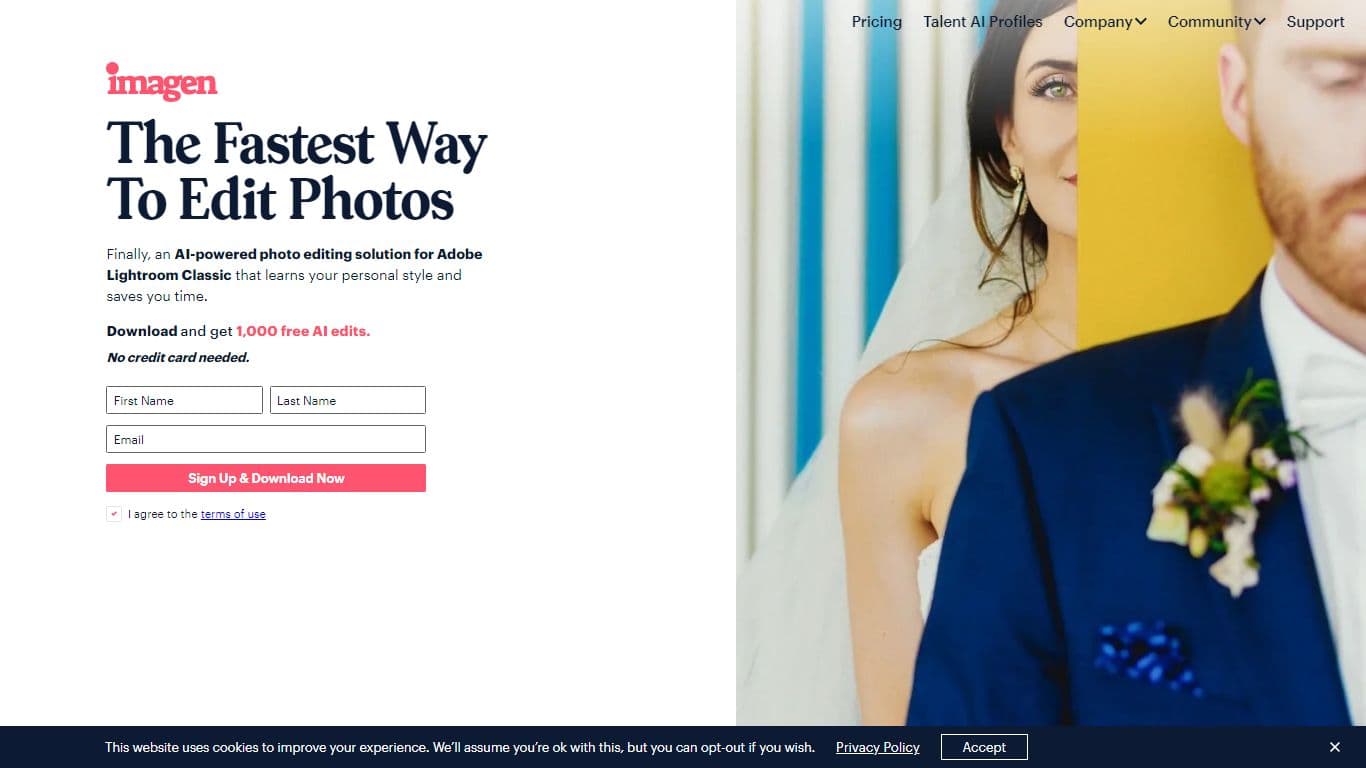 Last updated: 03-15-2023
Imagen is an AI-powered photo editing solution, that works on Adobe Lightroom Classic (desktop app). The proprietary AI learns and analyzes from previous edits to create a personalized editing AI Profile, which in turn, applies the edit across Lightroom catalog/s at a fraction of the time, clearing photographers' time so they can focus on what they love.
The AI Profile analyzes the photos that need to be edited and adjusts the different parameters in relation to the chosen editing profile and the unique setting of each individual photo, taking into account white-balance, exposure, color correction, and more.
There are two ways of editing using Imagen's AI editing software; by creating a Personal AI Profile (based on a minimum of 3,000 previously edited photos), or using an pre-created Talent AI Profile, created by top photographers from around the world, such as Susan Stripling, Fer Juaristi, Charmi Patel-Pena, John Branch IV, Sarah Edmunds, and more. With extremely high levels of accuracy and consistency,and an editing speed of under ½ a second per photo, Imagen boosts photographers workflow by 96%.
Want your tool listed here? Submit your tool Now!
Want your tool listed here? Submit your tool Now!